11:07 pm
77

My Mood:

About two weeks ago I went to tan and Lovie followed me there but went to a store down the strip from where I was, I went on my merry way with tanning...When I came out one of the girls that works there said "Oh someone told me to give this you" and hand me a bag! It had a Wii and some games in it!

Right off I said "Where is HE"? She giggled and said "Who"?...I told her "You know who I am talking about"! I was SOOO surprised! He got me again, but VERRA early this year! It is SOOO much FUN!
Today he bought me a VERRA snuggle camping / gaming chair from Target Check it out...

I am so lucky to have such a wonderful husband. He is not only my husband, but my lover, my best friend, my rock, my protector, my confidant, my partner in crime (LOL), my one and only! I am the luckiest girl in the world.

This summer has come and gone so fast. I was sooooo ready for my nephew and niece to get here and now they will be going home on Saturday. I was sooooooo ready for my great nephew's arrival and now he is a month old. Days are passing so fast, life is so short to miss out on all this.
I just understand how anyone could completely turn their back on their entire family for something that one person did. What does it have to do with the rest of the family? What did THEY do? I said I was sorry for what I wrote and I really don't understand how it affected you so badly...How many more ways can a person say they are sorry? Or does it come down to the fact that I wouldn't take it off of here?
If so that is no reason to stay away from the family, they didn't write it...I DID! They didn't have the horrible phone conversations...They were THROWN into those! It is time to move on and get over this. We are the family here, I did not write anything about a family member. And the one I did write it about said it was not big deal.
Life is going on, we want you in it. We have reached out to you and we will not stop. We love you...We are YOUR family and have the same blood flowing though our veins. That blood that makes you heart beat makes ours beat too. I want my Ethel back.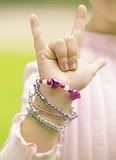 Goodnight & Sweet Dreams...