8:20 PM
85

My Mood:

Yes I am the GREATEST! I became a Great Aunt for the first time Saturday! YEAH ME! I am now Auntie Jeauxdi to a sweet lil great nephew! He brings such a smile to my face every time I look at him. I could just sit and hold him all day!
I am now the Aunt of six, Aunt-in-law of two and a GREAT AUNTIE! ~*giggle*~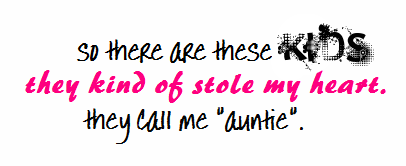 If you can see in the pic above I am letting the hair grow! I need a change! I think I am over the short, short hair. I just looks at the cruise pics again and I was like...UGH...Yeah, I am over the shortness! LOL I am sure I will go back to the short short again in my life, but I need a different do right now! ~*giggle*~
I have had some bad days in the past weeks. Lots of crap going on in my head that I had to deal with. I got most of it worked out, but I am still working on me. I feel better which is a good thing. Lots of other major thing going on in our lives that are in there that I can't do anything about yet that will have to stay for now...I will have to put them in the back of the desk and get back to them for now.
Ya know what time of year it is...Big Brother time! We are avid Big Brother watchers! Watch the show, live feed and Showtime after dark! I like Renny from New Orleans! She is too great! I hope she stays for a good while! But if it is up to the MUSCLE HEAD, she will soon be gone, because he can not grow up!


Well Big Brother has recorded and I can watch it without the stinkin' commercials! So I bid you a good night and sweet Disney dreams!