1:54 PM
75
My Mood:
HI!

How was your weekend? Lovie and I had a great weekend! We didn't go anywhere, we had a great time here at home with one another. Friday night we hung out on the sofa with out laptops and iPads. I created a second page for my

Tumblr

...I wanted one just for Disney, so I created

Cheekie's Love for Disney

! Check it out~

Saturday Lovie went to HomeDepot to get the things he need to build the nail polish rack I wanted!! YIPEE! I saw this on Pinterest and showed it to him, he said "No problem and you NEED that!" I heard him cutting, drilling ect...And in NO TIME he was back inside! A few minutes passed and I asked him if he was going to finish up, he looked at me and asked "You didn't see me pass you with it going to the bedroom with it? I hung it in your closet already." Oh...How did I miss that! I didn't see him OR hear him hanging it! Buuuut here it is...

Thanks to

Dulce Candy Beauty & Fashion Blog

for the How To!

I

it! THANK YOU Lovie for making this for me! I love you to the

!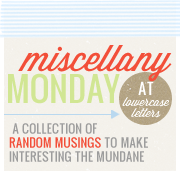 My parents and my oldest niece came over to visit and fish! They were biting on Momma's hook but the lil sneakies keep getting off! While sitting in the sun enjoying the weather my Daddy said "See those lil clouds in the sky? My Daddy always would say The Good Lord let his lil lambs out to graze." How sweet! Here is the clouds we were looking at...
Lovie cooked some sausage for poboys, it was the first time we had our table full! We talked and laughed, shared stories...I loved ever second of my family sitting at our table.
What's on your phone...

1) If you could have any job in the world, what would it be? Tinkerbell at Disney World
2) Do you regift the items you receive that you don't like? no
3) Would you rather eat a stick of butter or snort a tablespoon of salt? Ewww...Neither, but <in my best Paula Deen voice> give me that stick of butt-a, there is nothin' goin up this nose! HAHAHA
4) Show and Tell. What comes to mind first when you see this picture? Or, tell a story if it reminds you of one.
These mason jars filled with yummy goodness takes me back to the days when my family had gardens. Fresh veggies cooked everyday! YUM! Momma would always can some and would make PICKLES! OH YUM YUM! Bread and butter pickles are my fav! The sweet and the peppery of the pickle would remind me of summer, of how we helped Daddy with the garden all season long and Momma in the kitchen cooking the fresh vegetables for our dinner...Those memories come back to me still when I have bread & butter pickles or see mason jars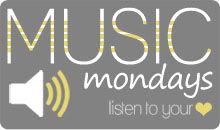 We should have been at Disney World today. But I'm kinda glad we did cancel...I don't think I would have been much fun company for Lovie. I would have tried, oh yes! hehe I tire out very easily thou with being sick. We do have a trip in the works, I'm ready to start packing NOW, but have to wait to get the dates first! ~giggle Having Disney with drawls like crazy! NEED DISNEY! hehehe




Enjoy this beautiful afternoon, don't forget to leave me a comment!