7:23 PM   
     56

My Mood:

    Happy Monday! Lovie left me in bed this morning and I slept till my phone rang at 10AM! Oh it felt great! I got up got a cup of coffee and read E-Mails then called Lovie and my Momma, then I returned my BFF's call that woke me, we had a great chat! A great way to start my day!
    Friday I picked up my contacts and my new glasses! The lab messed up on the last pair I had (the Tommy's) so I ordered some new ones and the came in! YAHOO! Check them out ...I LOVE THEM!
There SOOOO ME!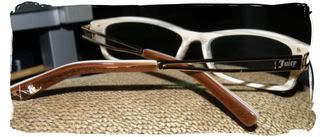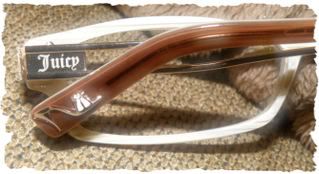 Saturday Lovie and I went to Biloxi for the first time in two years to celebrate Valentine's. They have really been busy building things back. The beach looks GREAT! It is so white and clean...And seems to be farther to the water now!
    We planned to eat at The Hard Rock Casino. We haven't had crab legs since the last time we had been down. Oh the food was FANTASTIC!  The casino was HOT! There was something going on in every corner! And it was not cramped up like most!
     They have so many musicians coming to play there! Most I would love to see! ONE for sure we will most probably be there for is The Rock of Love Bus Tour!  CAN'T WAIT!
     After we finished eating Lovie wanted to gamble...I don't even try! I have no luck with it and I get aggravated! LOL But Lovie did good, within ten minutes he won $100! GO Lovie! GO Lovie! He wanted to try the Wheel of Fortune machine, but we couldn't find one open.
    We got to watching this man that had over $600 in a $1 machine...He was something else! He was using the Max Bet button, but he would HIT it three to four times! We were getting tickled at him. The lower his credits got, the higher the guy next to him was getting the more anger "the hitter" was getting! He started using his FIST on the button! LORDY! 
   We sat there watching is dis belief of him abusing the poor machine and watching Elvis on stage! OH MY GAWD...This guy looked, moved and sounded like the real King! He was GREAT! I hope he is there when we go again! Elvis was IN THE BUILDING!
    Oh "Mr Hitter" sat there till be lost just about ALL his money! He didn't have lady luck on his side at all. Here are some pics for your viewing enjoyment!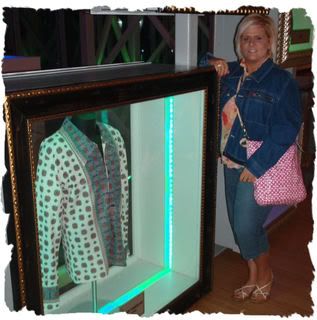 Justin Timberlake's shirt from when he was with NSync

Annie Lennox jacket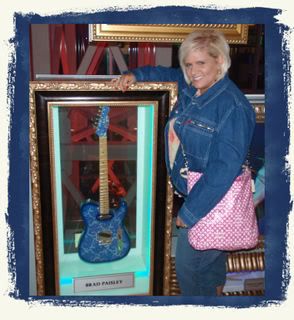 Brad Paisley's guitar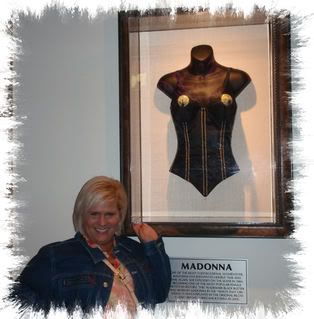 From Madonna...This hung in the Hard Rock in New Orleans till 2005 when Katrina hit, then moved to Biloxi.
Hope you and your loved ones had a verra special Valentine's weekend! Going to bed a lil early tonight, early doctor's appointment in the am...Goodnight and Sweet dreams!