8:50 PM   
     60

My Mood:

    This morning while still answering E-Mails I heard the mailman put a package on the porch! OHhhhhh What is it...I went out and got it and it was addressed to Lovie! He texted me and told me a package was coming today and I BETTER not open it, it is my Valentine's gift and I could have it when he got home! OH OH OH OH OH...HOW was I gonna handle this! My best bet, I got dressed and went to tan and get a smoothie! Had to get my mind off my gift! UGHHHH...
    After I got home the package was STILL sitting there looking at me tempting me! Lovie called and told me to go in the bedroom till he could make sure everything was ok with the gift…Okkkk.  SO off the my nest I went to watch TV for a bit...
    He came and got me and I found a lil heart cake and a GIFT BAG! OH BOY!!! Here are some pics of what my wonderful hubby gave me EARLY for Valentine's (he did it early because we have plans this weekend!!!)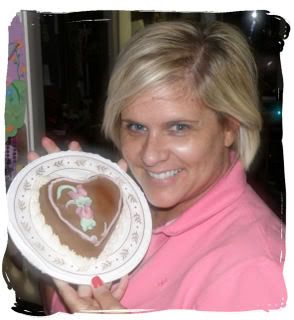 My cute yummy cake!

OH MY GAWD...It's the bag I wanted! Thank you Lovie! XOXO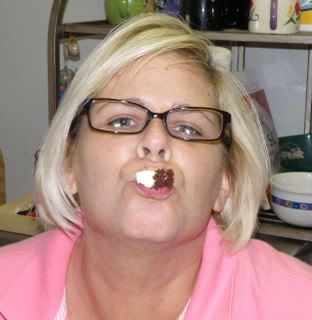 Wanna CAKE KISS?!?!?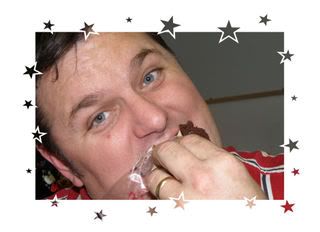 I shared with Lovie! XOXO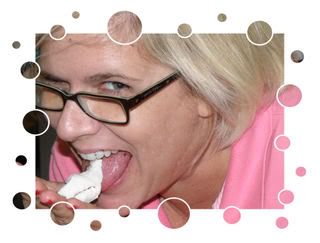 It's REALLY yummy!

OK just one more bite…
I hope all of you have had a great week so far...And getting ready to spread the LOVE all Valentine's weekend! XOXO
~*giggle*~