We are having a ball ! We are down to our last night, we just got in from the Magic Kingdom. We saw Regis & Kelli and Andrea Boccelli. We took lots of pics and video of them!
Here a few pics for now. LOTS more after we get home! Enjoy!
click to see larger pic...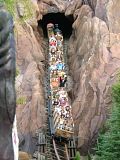 Lovie is in the second to last seat, with a OH NO look on his face!! ~*giggle*~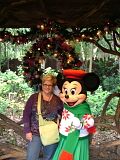 Merry Christmas!!!

See ya when we get home Monday, I will prolly not get on here till Tuesday! Have a giggly night!