8:19 PM   
    75

My Mood:

    I have absolutely sleep this weekend away!  It started Wednesday with my throat hurting, I thought maybe it was just a sinus drip...HA I couldn't get that lucky!
    I had an early DR appointment Thursday morning, did a lil shopping after and came straight home and got in my nest! I sleep till Lovie came in that afternoon.
    Friday I did a few things around the house and stayed in my nest all day and sleep. Saturday we had plans on going to the camp to install our extra  DirectTV. Well...I sleep almost all day again! So that job will be done another day!
    Today I did wake at 7:30 AM made some coffee...I ended up back in bed at 10:30 AM and sleep till 1:30 PM! Oh but it was nice! I love lounging and napping with my Lovie all day! I will be glad to bid goodbye to this cold.
    Lovie and I both are on Twitter We both joined a while back and liked it, but now we are HOOKED! We twit from our Iphone's all the time, reply to one another twits, it's a great way of keeping in touch and keeping up with news and such! This is ME and this is Lovie  We both follow Ashton Kutcher. He started a campaign for the fight again malaria with CNN to see who could get one million followers first.
    Lovie and I stayed up to watch the excitement! We had The Kutch on his live feed watching and twitting. The numbers got close for a while, then CNN was ahead but in the end The Kutch took it home! YAY! 
    Malaria No More  has one purpose, to stop deaths cause by mosquito bites. Lovie and I donated a mosquito net, it makes my heart light to know that we will save someone's life with putting protection over them at night. Please visit the site and donate...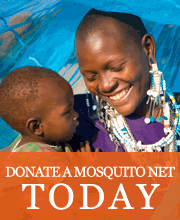 And...If you join Twitter follow us we'll return the favor! Have a great week...Goodnight & sweet dreams!